advertising : Art ~ Graphics ~ Fashion ~ Crafts ~ Lifestyles ~ Learning ~ Business
Special Introductory Pre Launch Prices
If you are ordering any of the below, all ads must be paid before they are active.
Please note: all ad spots are on a first come first serve basis. You can request any spot that is available and we will do our best to place your ad there. All ads must fit the space shown. We reserve the right to resize your ad if needed.
(PLEASE NOTE WE DO NOT DESIGN THESE ADS, THE BELOW DESIGNS ARE FOR EXAMPLE PURPOSES ONLY)

Here are your ad and size choices:
Available areas
TOP – BOTTOM – SIDE
Choice 1 = 200 x 65 pixels
Choice 2 = 200 x 80 pixels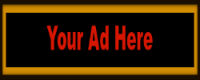 Choice 3 = 150 x 150 pixels (max 200×200)
SIDE BARS ONLY
LIMITED SPACE FOR THIS SIZE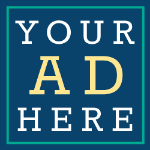 As mentioned, we reserved the right to resize any images
that extend far off these guidelines.
PayPal – The safer, easier way to pay online!
One 90 Day Ad Spot
$20
One 60 Day Ad Spot
$15
One 30 Ad Spot
$10
Please note:
We do not except off color ads, spammy ads, hate, political, or otherwise.
If for any reason your ad is rejected, you refund will be forthcoming.
Source: Creative Digi Diva – advertising